RON HANKS FOR COLORADO'S US SENATOR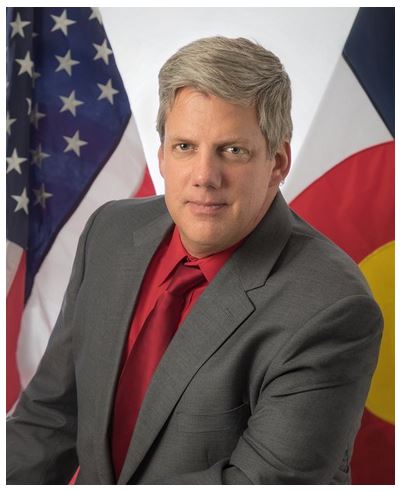 My friend Ron doesn't need flashy campaign promises. Watch him as he's serving Colorado now, as a concerned citizen and in the State House of Representatives, and you'll see he's Colorado's best choice for US Senate. He is working with us to secure a Government OF the People. Vote for Ron Hanks. https://www.hanksforcolorado.com/

CLICK TO READ MORE ABOUT RON!
---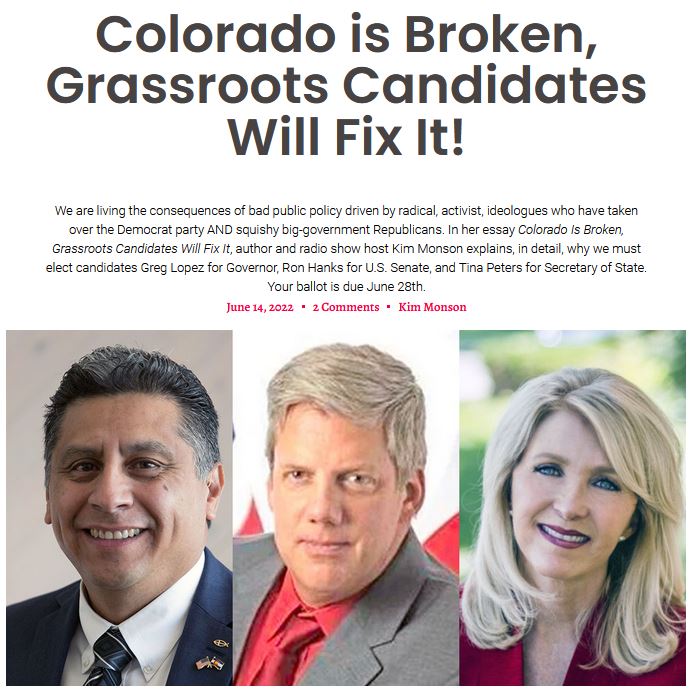 ---
I will be voting for Katie Lehr in HD 49 - https://katieforhd49.com/issues/
---
ELECT THESE COLORADO CANDIDATES FOR STRONG REPRESENTATION IN DC!
US Senate – RON HANKS – https://hanksforcolorado.com/
Congressional District 2 – MARSHALL DAWSON - https://dawsonforcongress.com/
Congressional District 3 – LAUREN BOEBERT - https://boebert.house.gov/
Congressional District 4 – BOB LEWIS - https://boblewisforcd4.com/about/
Congressional District 5 – DAVE WILLIAMS - https://daveforcolorado.com/
Congressional District 7 – LAUREL IMER - https://www.laurelimerforcongress.com/
Congressional District 8 – LORI SAINE - https://loriforfreedom.com/
---
TopLineVote.com - El Paso County area candidates who earned the top line through the Republican caucus/assembly process.
APPEAL TO HEAVEN - Colorado Springs centered website with candidate endorsements and events calendar.
Lundberg Report - CD7/Larimer County recomendations
RECOMMENDATIONS AND INFORMATION FROM A FRIEND IN LARIMER COUNTY