FROM OUR FRENDS AT MAGA DRAG THE INTERSTATE:
SUBJECT: DO YOU TRUST ELECTRONIC VOTING WITHIN OUR OWN PARTY?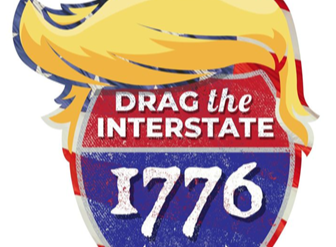 Hello again!
It's been a rough few months...

Getting some momentum again and exploring different areas of focus... today I'd like to share with you... what's ahead with the upcoming Colorado GOP state chair election on March 27th!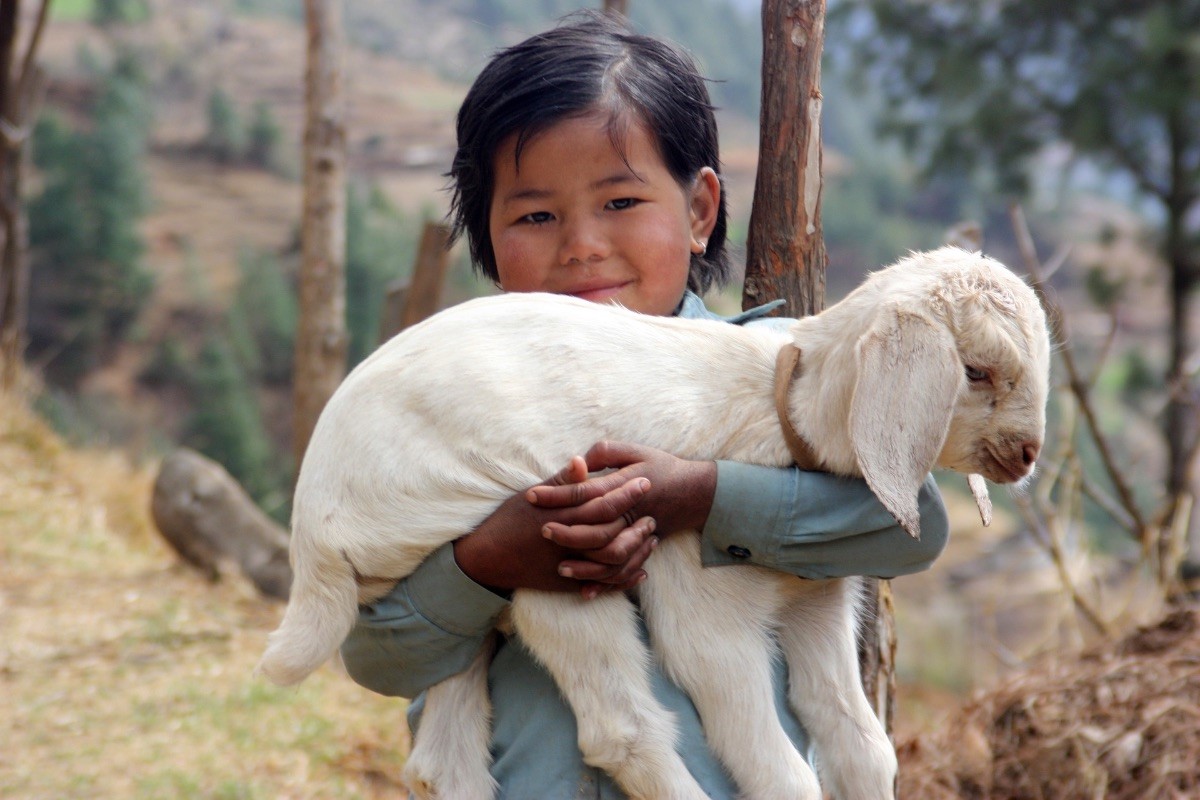 As we do our best to recover from the many blows we've taken over the last year, we shift our focus to discovering what we as individuals can do to make a difference.

I know it's hard... I've been dealing with it myself after months of having what seemed to be limitless energy.. After what happened on Jan 6th, I felt completely heartbroken. I was impacted personally being witness to the euphoria and how everyone joined together, and then to see how to media spun it and the lies in the courtroom to try another scam impeachment... it's just been too much! I've been out of touch for a few months because it's taken everything I have to gain my bearings again... find strength and keep moving forward.
I'm starting to see gatherings & events popping up again- this is making me smile! Almost nothing I'd rather do than spend my time laughing and building community with all of you! So on that note, I just want to share an easy call to action and in doing so, share some background info about the Colorado GOP state chair election process!
(Just on Monday, 3/8/2021, there was a recent win in this process and the committee decided to allow for in person voting. This changed because some of our representatives fought for it and they were effective! If we lobby to our party, we perhaps have a greater chance of being heard!)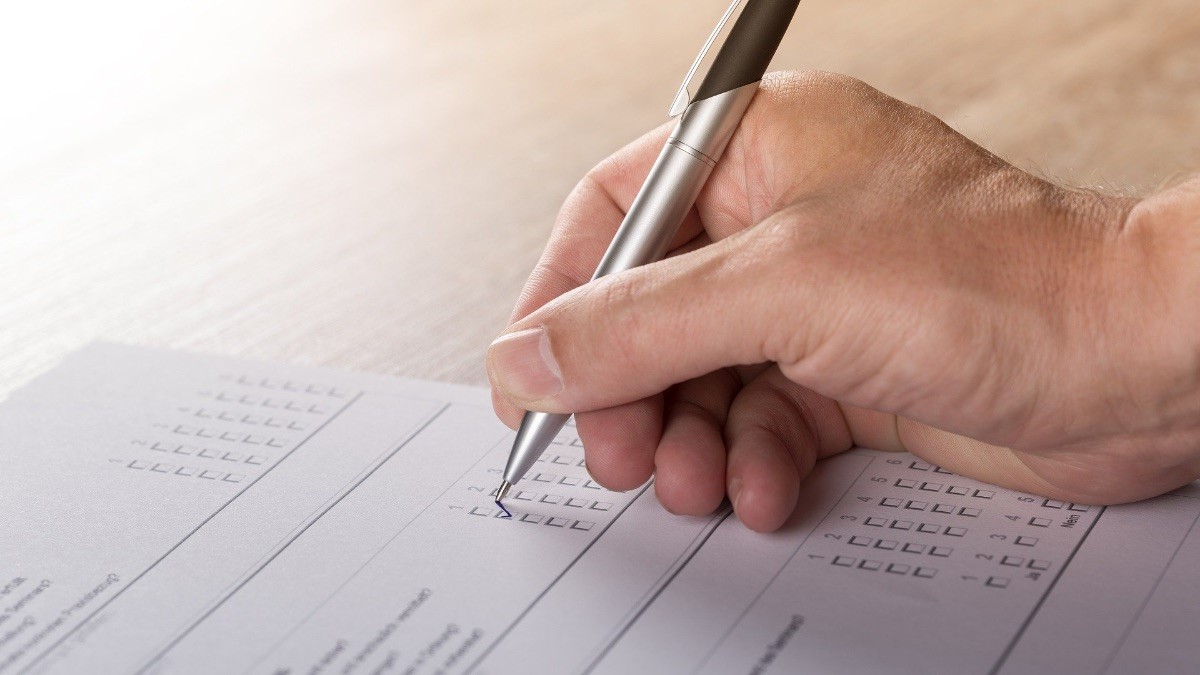 The top concern of conservatives I speak with is election integrity.

Did you know? On 3/27 we have an election within our own party (Friendly reminder: Trump said at CPAC that we must reform the Republican Party, so like it or not.. we have our directive).
Did you know? The election is currently slated to use electronic voting? Are you okay with this? I'm not. Doesn't it make sense that we would hold our own party to the same standard as well are expecting nationally? After all of the election discrepancies that have come to light, how does ANYONE have any tolerance for electronic voting right now?
We could have a chance to convince the Colorado GOP to change to hand counted paper ballots. We have to make an attempt and with out you, our efforts won't be as effective!
This was originally scheduled for 3/12, because of the winter storm warning, it has been rescheduled for Tuesday 3/16 1-3PM. Make sure you are going to the Colorado GOP Headquarters in Greenwood Village. We will meet outside the building and protest in the parking lot/sidewalk area.
5950 S. Willow Dr.
Greenwood Village, CO 80111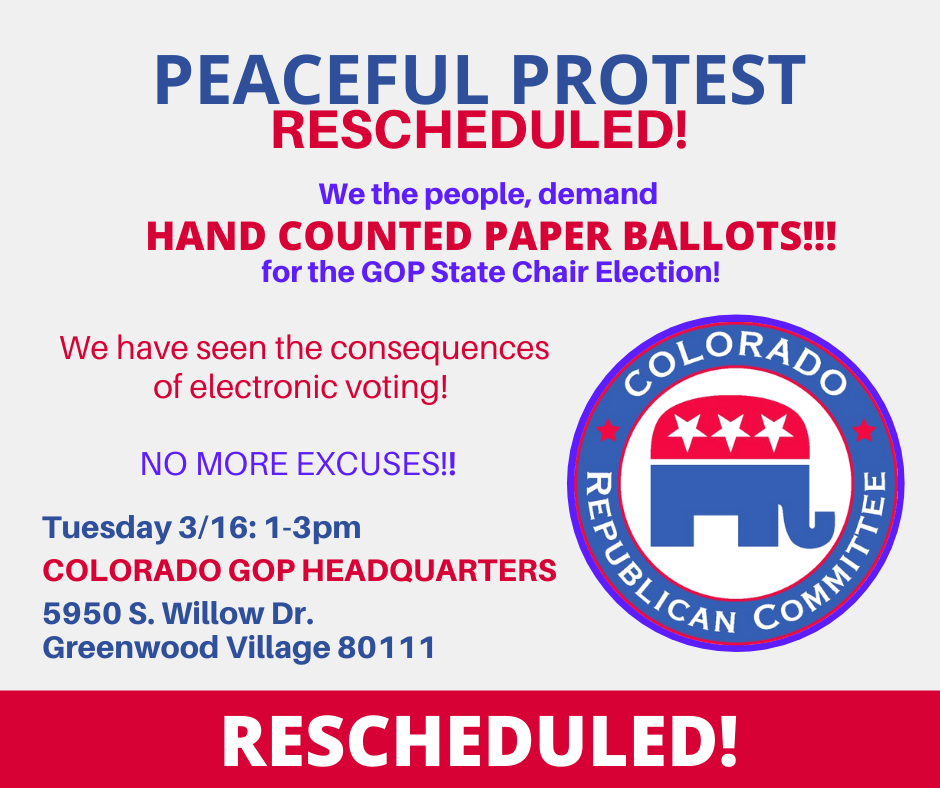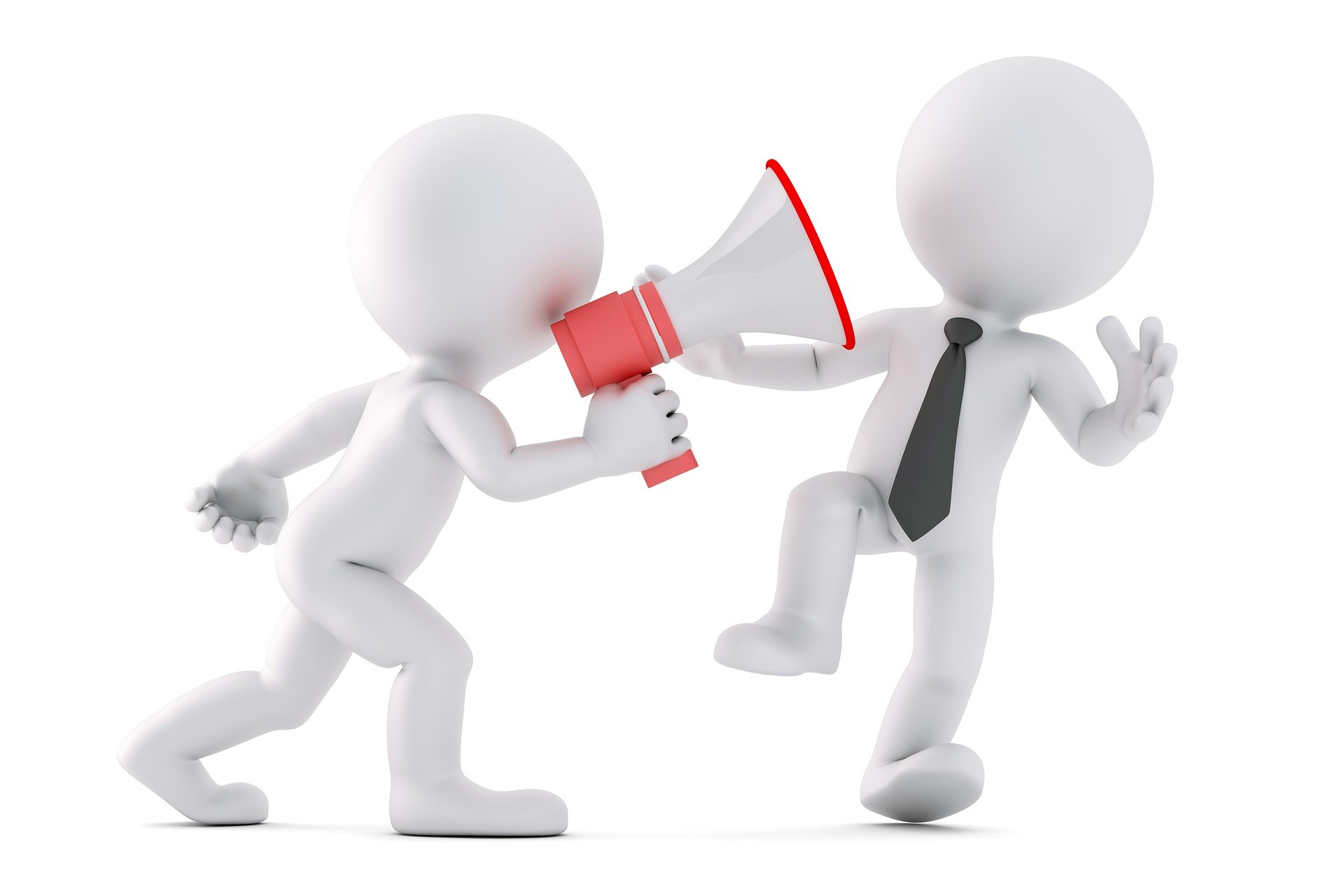 Let's get informed!
PLEASE stay with me here just a little longer for a quick rundown of the who, what, where, when and why of our objective here. As I was asked to assist with sharing this important effort, I received a GOP 101 lesson myself and it's all new to me too...

• Our objective of gathering at the state GOP Headquarters is to lobby those who represent us for the vote to be held manually.

• There are no excuses that this must be done electronically! The ballot count is less than 600! There is already a teller committee that has been appointed to count the votes electronically or by paper.

• State GOP chair elections are held biannually for positions of state chairman, vice chair, etc (visit the state GOP website page for more details about positions).

• Voting for these officer positions will take place at the central committee meeting on 3/27. This meeting is open to the public, the voting is limited to the elected members of the state central committee. The voting members of this election include county chairmans, vice chair and secretary of each county, the state elected officers, and any Colorado GOP elected officials and bonus members.

• Traditionally, the central committee meeting where the state officer election takes place has been a meaningful, patriotic and important event.. Our request is to not only attend the protest demanding hand counted paper ballots, but to also attend the meeting on 3/27. I am told that many representatives dress in red, white and blue and it's an exciting event. As we increase our involvement in the GOP, I see us participating with efforts such as this one, and if you are available to be in the tech center Tuesday afternoon between 1-3, we are going to make some noise in the parking lot and outside the building!
If you can't attend, write! Colorado Republican Party, 5950 S. Willow Drive, Suite 210 Greenwood Village, CO 80111. Or call 303-758-3333
Colorado Central Committee Meeting.
With the many different issues in our country we need to address, I want to make our focus very clear.
We are requesting paper ballots be used for the election on 3/27 and counted by hand. So our approach is really around election integrity and holding ourselves to the same standard we'd expect on a national level.
Copied with permission from:
Copyright © 2021 MAGA drag the interstate Colorado, All rights reserved.
Colorado conservatives
Our mailing address is:
MAGA drag the interstate Colorado
801 Englewood Pkwy
C205
Englewood, CO 80110-2345
JOIN MAGA DRAG THE INTERSTATE email list - http://eepurl.com/hhRjuP