https://freestatecolorado.com/guest-post-karl-honegger-the-blueprint-2-0/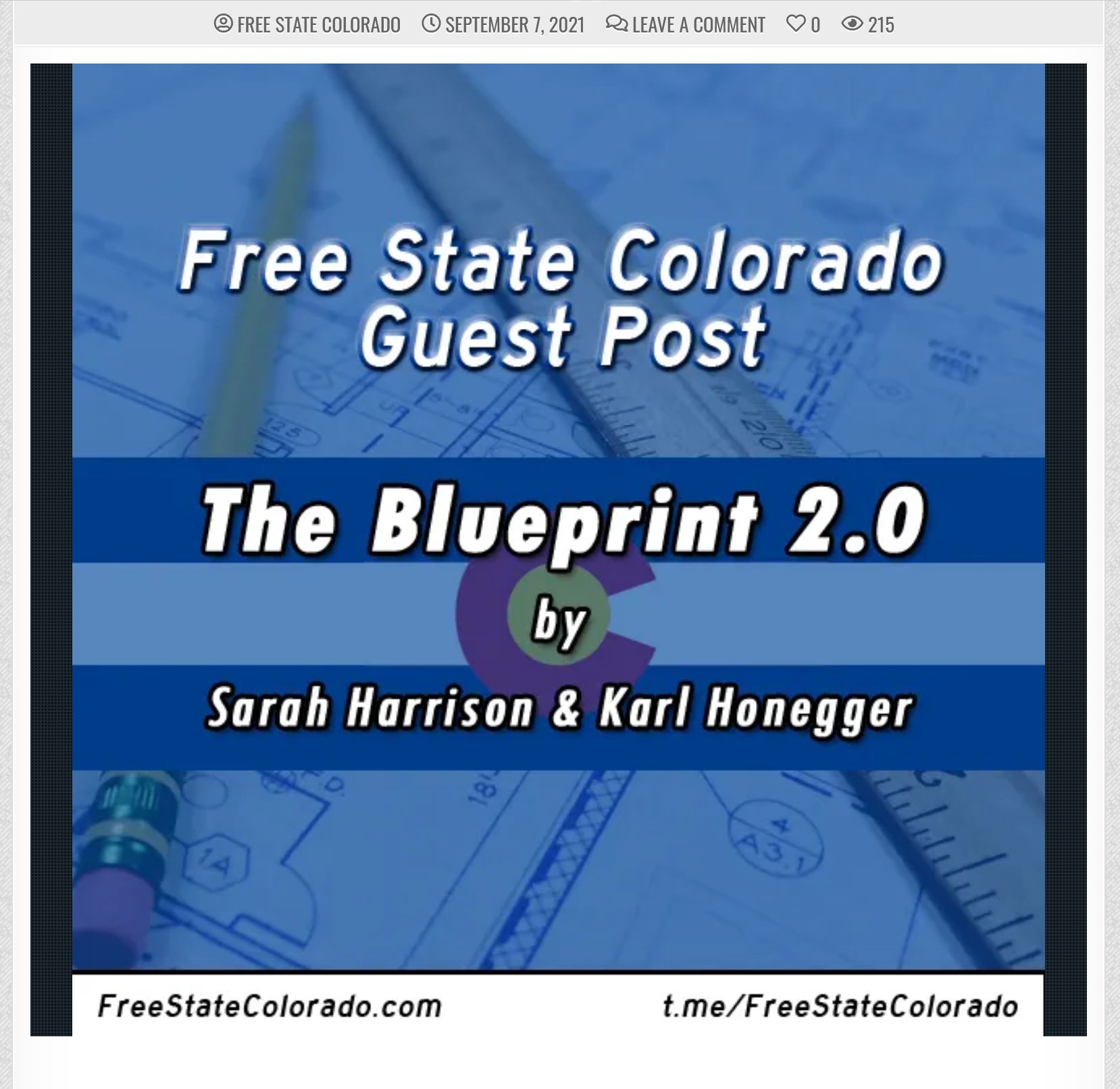 Guest Post: The Blueprint 2.0 by Sarah Harrison & Karl Honegger
Excerpts from the article:
This article is an in-depth look at the Financial Connections of the Colorado Political Class.
In 2008, the Blueprint was revealed to doers and donors outside of Colorado. The Blueprint was the plan of four key donors, Jared Polis (current Colorado Governor), Pat Stryker, Rutt Bridges, and Tim Gill, to turn this once vibrantly red state a dark shade of purple. It involved targeting key races and pouring in money that had rarely been seen there before, and this plan was given the ability to succeed because of redistricting and reapportionment in the 2000s.
Now we see a new group rising, with out-of-state interests at the helm, hoping to pull off a Blueprint 2.0. This group, unlike the original Blueprint, is shrouded in dark money, with very little transparency but a very clear agenda: change the landscape of Colorado elections forever.
…
For example, Michael Bloomberg gives $100 million to the Sierra Club. The Sierra Club gives funds to their local Colorado affiliate. This affiliate then gives money to Citizens for a Safe and Healthy Broomfield which is registered not in Broomfield but at the same Sierra Club office in Denver.
…
This is where Kathryn Murdoch steps in. She is the president of Quadrivium which provides funding for Unite America where Kathryn serves as co-chair with Charles Wheelan. Wheelan is the brains, Murdoch is the money. She decided to get involved in politics after seeing Al Gore talk at the 21st Century Fox retreat in 2006. As the website of Quadrivium points out, she served as Director of Strategy and Communications for the Clinton Climate Initiative from 2006 until 2011.
…
Kathryn Murdoch is using the Climate Leadership Council to make it appear as if there is bi-partisan support for a carbon tax. She and her husband are publicly open about spending millions to create a political consensus around Al Gore's views on climate change. Murdoch is a climate radical with money and motivation.
…
With additional funding now available from Quadrivium, in April of 2019, Unite America hired Jeffrey Carson as a Sr. Director of operations and he moved to Denver, Colorado. In April of 2020, Jeffrey created Coloradans for Constitutional Values. Kathryn Murdoch had provided $6.3 million to Unite America which provided the funding for the Unite Colorado Election Fund which provided the funding for Coloradans for Constitutional Values (CCV). CCV paid the organization Polestar.
…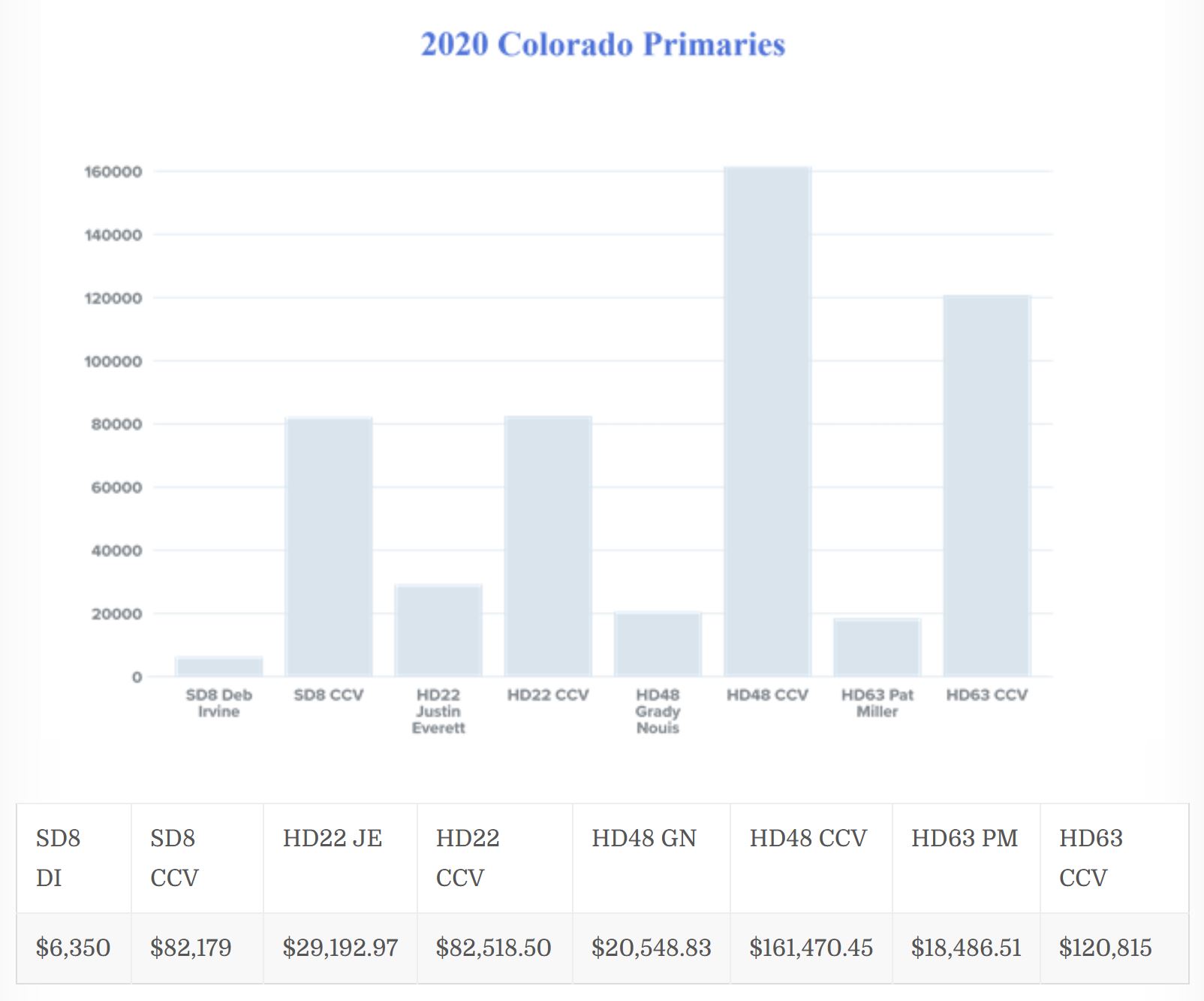 …
Here are some questions to ponder now that you know about the influence of Kathryn Murdoch and Unite America. Your answer to these may spur the action needed to stop this takeover, this Blueprint 2.0, in its tracks. Keep that in mind as you read these questions.
Will the Republican party continue to allow their primaries to become a playground and testing lab for liberal organizations?
Why are conservatives in Colorado volunteering their time and donating their money to have a political organization with no defenses against Murdoch and other wealthy donors?
Why are Republicans allowing a New York City liberal to pick and choose which candidates Republicans get to have on the ballot?
Will the Republican Party leadership recognize the threat that Unite America represents to the ability of the party to advance and advocate for "conservative values"?
Will the Republican Party stand up to dark money and advocate for political finance reforms?
The Democrats in Colorado currently control every branch of state government because of the original Blueprint.
Will Colorado Republicans ignore The Blueprint 2.0 that is right in front of their eyes?
Read the entire article at: https://freestatecolorado.com/guest-post-karl-honegger-the-blueprint-2-0/