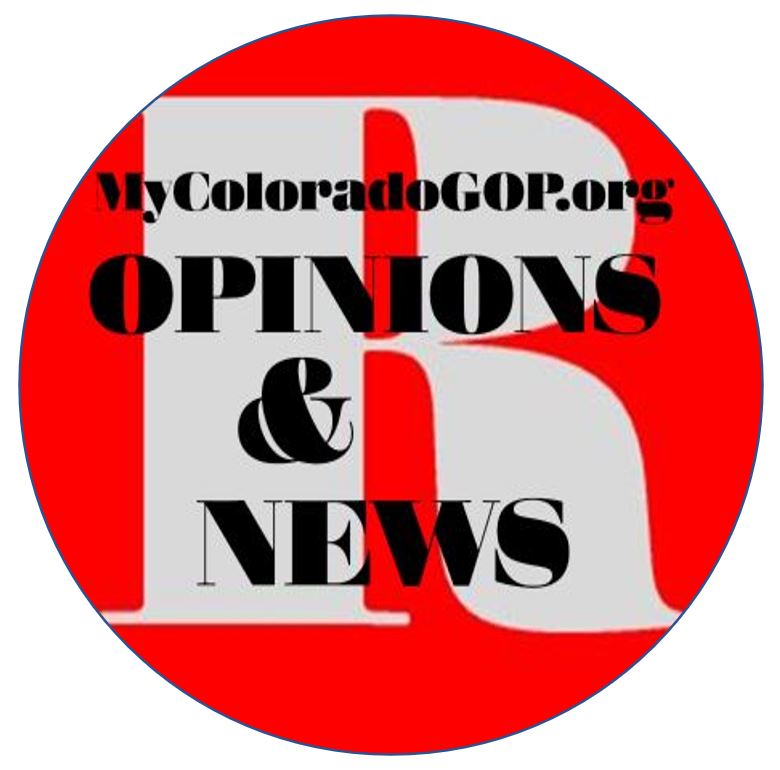 Email thread –
Marcie Little Issues Press Release November 30, 2022
Mike Lynch, Assistant Minority Leader Colorado Republican Representatives
---
------- Original Message -------
On Thursday, December 1st, 2022 at 11:35 AM, marcielittleCO <This email address is being protected from spambots. You need JavaScript enabled to view it.; wrote:
FOR IMMEDIATE RELEASE
Contact: Marcie Little
This email address is being protected from spambots. You need JavaScript enabled to view it.
November 30, 2022
SOS Investigation Opened into Illegal Dark Money Coordination Complaint Against Rep. Colin Larson, Former Speaker Frank McNulty, & Others
Denver, CO – On November 7, 2022, concerned citizen, Marcie Little, submitted a campaign finance complaint to Secretary of State Jena Griswold's office against Rep. Colin Larson, Frank McNulty, and Daniel Cole for their apparent role to illegally coordinate and violate Colorado's campaign finance laws, using "Dark Money" entities, against Democratic candidates in highly competitive Colorado House races that Colorado Republicans ultimately failed to win.
Evidence also submitted indicates that Rep. Larson, and the House GOP Independent Expenditure Committee, Restore Colorado Leadership, attempted to cover up the coordination between Rep. Larson's re-election efforts and their IEC spending that directly benefited Larson.
On November 22, 2022, the Colorado SOS completed their initial review and stated that "The Division initially determines that Complainant alleges sufficient facts to support a factual and legal basis for the violations of law alleged in the Complaint."
As previously reported, Little stated in her complaint:
"Consequently, the Respondents violated 8 CCR 1505-6 Rule 21 regarding campaign finance laws and regulations and violating those provisions for coordination also invariably include violations of campaign contributions and filing requirements, which further propel the public mistrust of "Dark Money" unduly influencing the outcomes of fair elections."
What's even more troubling is that the newly elected Minority Leader, Rep. Mike Lynch, has openly committed to continue the failed and illegal strategies of Reps. Larson and McKean, that led to historic losses for the CO House Republicans through Restore Colorado Leadership, which also appears to be flouting IRS laws as well.
The 12 members of the House Republican caucus who voted for Lynch, voted to continue this illegal and unethical behavior. It's very likely their respective constituents will be unhappy after they learn about it.
See attached complaint that details the violations and the Colorado SOS response letter to all parties. (MCGOP note - Attachments not yet available.)
---
------- Original Message -------
On Thursday, December 1st, 2022 at 1:25 PM, Mike Lynch <XXXX>; wrote:
Marcie:
Thank you so much for the work you have done digging into this issue! Seriously, this information has been very helpful in my intent of restoring transparency and honor to how the Republicans conduct their business under the gold dome. I would love to give you the opportunity to speak directly to the new and returning members of the Republican caucus about what you have discovered, so we do not go down this road in the future. We will be gathering for a retreat Monday and Tuesday and I would love to work you into the agenda if you could make that work, so please see if that can work for you.
As an update to this fund. I will be shutting it down and never signing on to it. I have no control or interest in this fund and literally "inherited" it because of the position, but have no ties to it and plan on exposing all the transactions to anyone in my caucus that wants to see what went on. . . because obviously it didn't work!
On another note, I searched my email to see if we had talked before and found your survey, that I did not ever get returned to you, so I am doing that now. I want you to know I am an ally for your cause! I am a pro-life from conception born again Christian conservative, that inherited this role as Minority Leader, and I want you to have every benefit possible from my leadership role for your cause. Please let me know if you are available to talk directly with the caucus and please feel free to call me XXX-XXX-XXXX.
Thank you and God Bless,
Mike
Mike Lynch
Assistant Minority Leader
State Representative
Colorado House District 49
---
------- Original Message -------
On Thursday, December 1st, 2022 at 2:59 PM, Mike Lynch <XXXXThis email address is being protected from spambots. You need JavaScript enabled to view it.; wrote:
Members:
I have been busy with life, as I would encourage all of you to be, as we get ready for session. I have been getting my business ready for my departure, two high school kids, and my mother having major surgery today that could have killed her, but glad to report as of an hour ago she survived. That is the delay in my response, and I would ALWAYS expect the same from you, to put God and family ahead of this elected position, don't let it go to your head that this is EVER more important than the important things.
That being said, we must always appreciate our constituents' involvement in the process, that is what makes this country work and what makes us Republicans! I have very strongly reached out to Marcie Little and commended her for her work to make sure that we are staying above board on all our political dealings. To that end, I have extended an invitation for her to speak to us at our retreat and further unpack her complaint to the SOS. Though these complaints are commonplace in this business (as the Newbies will soon discover), the fact that it came from a registered Republican should be cause for pause and be addressed seriously.
To bring everyone up to speed, there is a Republican House Member fundraising mechanism which has been in place for some time (I don't know more than that) that traditionally is managed by the Minority Leader and those funds get used for keeping and getting members elected. This has historically been controversial because those funds are managed by one person and subjective for disbursement. This fund is under that same controversy and what you are seeing is a result. I think it's great that we are addressing this issue, because whatever we used to do didn't work!
Just so you all know, I am not associated with this fund in any regard, to include being a benefactor. I am not associated legally, so I have the same questions you might have on how this thing works. EXCEPT, there is a contractual agreement to our fundraisers, The West Brooke Group, that was entered into to RAISE money, not spend money. That contract has one more event on it which is in January, and the standard invite had everyone listed out on it, involuntarily I might add, and we have changed that format for the invitation. My signature and message was associated with that event invitation, as my role as Minority Leader, to encourage donors to attend. Once again, to my knowledge the fundraising is NOT an issue and designed to be Amendment 41 compliant. If someone has evidence to support that we are NOT compliant, please let me know and we will cease and desist.
Members, we have a new fresh day to do things right, I would hope I can count on you to join me as we forge forward to bring our Republican values to every citizen in this state. The new fund will be a committee of people open and transparent to every member to avoid this ever being an issue in the future. We are small, but we can be mighty if we are cohesive! As always, reach out personally with questions Cell: XXX-XXX-XXXX
Thanks and may God Bless you for your service,
Mike
Mike Lynch
Assistant Minority Leader
State Representative
Colorado House District 49
---
From: marcielittleCO <This email address is being protected from spambots. You need JavaScript enabled to view it.;
Date: Sat, Dec 3, 2022 at 11:39 AM
Subject: RE: Response: New Investigation Opened into Illegal House GOP Campaign Financing
To: Mike Lynch <XXXX>
Cc: (All Colorado House Members)

Minority Leader Lynch,
Thank you for your invitation to address the caucus at the retreat on Monday. Unfortunately, I won't be able to rearrange my work schedule given the short notice.
With that said, I appreciate your stated commitment to exposing any wrongdoing and preventing it from happening again.
In keeping with your correspondence to me about working together on this most serious situation, I request that you, the caucus, and I work to accomplish the following:
1. That an independent audit and compliance investigation, from someone we can both agree to, take place concerning Restore Colorado Leadership and all the individuals who may have been involved in its activities, to include any holdover staff within the Minority Office.
2. That an immediate freeze be placed on any expenditures with all Restore Colorado Leadership funds, and any previous signers, like Rep. Larson, be removed from any accounts or authority to spend funds.
3. That a diverse and independent group of Republicans work with all of us (and the Senate GOP caucus given Daniel Cole's role on both sides), to develop policies and best practice guidelines for the future administration of the new IEC/527 that you plan to create before your new IEC/527 starts accepting donations.
4. That the new committee with oversight over the activities of the new IEC/527 that you proposed be comprised of a diverse and independently elected (potentially from the State GOP central committee) group of republicans along with you as their chair. Additionally, ask the Senate GOP caucus to follow suit.
5. That Rep. Larson, Frank McNulty, and Daniel Cole be prohibited from working with the new IEC/527 efforts, especially given the ongoing SOS investigation that exposed risk both to the prior caucus and incoming caucus.
6. That the new IEC/527 not allow anyone found violating coordination laws to work on caucus IEC/527 efforts moving forward.
7. That any consultants be hired after fair consideration has been given to all who submit proposals for service as the IEC/527 committee solicits bids from any firm who wishes to be hired.
If you can commit to these reasonable measures then I think we can ensure unity among all Republicans and forge a new and honest path forward that will lead to success.
Your previous emails to me conveyed a willingness to work together in good faith while changing how things have operated in the past. I welcome this, and agree to be a partner with you in doing so.
Lastly, I'm happy to reevaluate prior comments about your motivations, and of those who chose you as the Minority Leader, if we can implement these meaningful reforms that expose the past corruption and prevent it from happening again. You can count on me to publicly give credit where credit is due.
Will you work with me, and those I trust, within the next two weeks to implement the requested reforms above?
Respectfully,
Marcie
P.S. Thank you for returning the pro-life survey. I accept your offer of utilizing your position as Minority Leader to further our pro-life causes. Given the current desire by some in the legislature and within the state GOP to not fight against abortion, I welcome your promise to fight for the unborn despite what the democrats, establishment consultants, and press say.
(end)