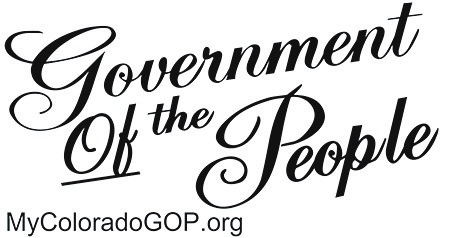 Canvassing to Keep the Republic
11-12-2021
Dear Colorado Republican County Chairmen,
Here I am again, banging the Election Integrity Drum.
The 2020 elections are still in doubt, (https://mycoloradogop.org/92-colorado-s-2020-elections-not-certifiable), and the fact that the same people, equipment, and systems used for 2020 were used again in 2021 should be enough to convince every county's Canvass Board Members to not sign to certify this election. If we continue to simply certify their fraudulent elections when we have the authority to make them prove that the elections aren't fraudulent, then who will stop them from continuing with the fraud? Furthermore, who will then stop them from fraudulently "electing" more dictators rather than representatives? Our job as Republicans is to elect OUR candidates, who will follow our platform and principles, into government offices. If Republicans don't demand integrity in every step of the election process, then Republicans won't be elected, and the tyranny will grow.
Now that the 2021 Coordinated Election is wrapping up, you and your Canvass Board Members have the honor and responsibility of verifying your county's elections. You are the Citizen's representatives in the election process. I believe that it is up to the Canvass Boards to verify that the people have voted in an election which reflects the following criteria:
1. Every eligible elector is given the opportunity to vote once.
2. No ineligible ballots are cast.
3. No ineligible votes are counted.
4. Every eligible vote is interpreted and counted once.
5. All election records and processes are transparent.
6. Every cast ballot and cast vote is anonymous.
Over the last decade, Boulder County Republicans Canvass Board Members have refused to certify 9 of 12 partisan elections because they don't believe our current election processes can provide confidence that those criteria have been met. https://mycoloradogop.org/96-history-bcr-canvass-2020
"To add insult to injury, the definition of 'Ballots Cast' was created to facilitate certifying unverifiable elections, and to placate Canvass Board members whose consciences would guide them to adhere to the intent of the certification." Colorado citizens have not "cast" their ballots since the 2016 Primary Election. https://mycoloradogop.org/78-detailed-election-integrity-report
Thank you for all you do to help "Keep the Republic." Now more than ever, we must all stick together and demand verifiable election integrity for the future of our state and country! If not us, who? If not now, when? Please visit www.MyColoradoGOP.org for more information.

Sincerely,

Peg Cage, Former Chairman, Boulder County Republicans
This email address is being protected from spambots. You need JavaScript enabled to view it.
Website – www.MyColoradoGOP.org
Facebook group – MyColoradoGOP.org
Telegram – GovernmentOFthePeople.us