Updated August 2, 2022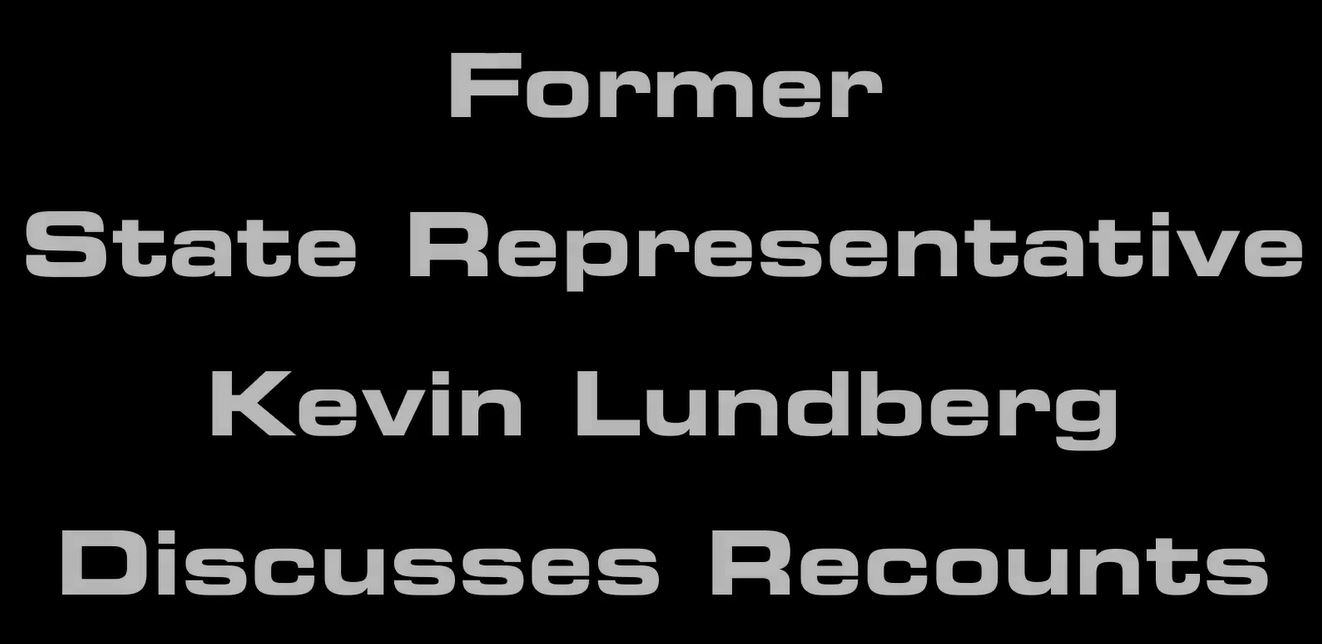 Click the box above for a less than eight minute long video with a discussion of the election laws pertaining to the 2022 Primary Election by former State Representative Kevin Lundberg.
---
LINKS:
For more information and files pertaining to the Recount:
https://www.cofightforfreedom.com/primary-2022-recount.html
Daily Articles About the Recount, and More:
AsheInAmerica.com
Updates from El Paso County, Colorado, Republican Top Line Candidates
Direct link:
https://getknown.net/TLV/index_htm_files/Update%20on%20TLV%20Candidates.pdf
Website: TopLineVote.com
---
CLICK HERE - Tina Peters request a recount in this letter to the Colorado Secretary of State on July 12-2022.
SOS REPLY - $236,279.37 BY TOMORROW (July 15, 2022) FOR TINA PETERS' REQUESTED RECOUNT
Here's a peak at the letter...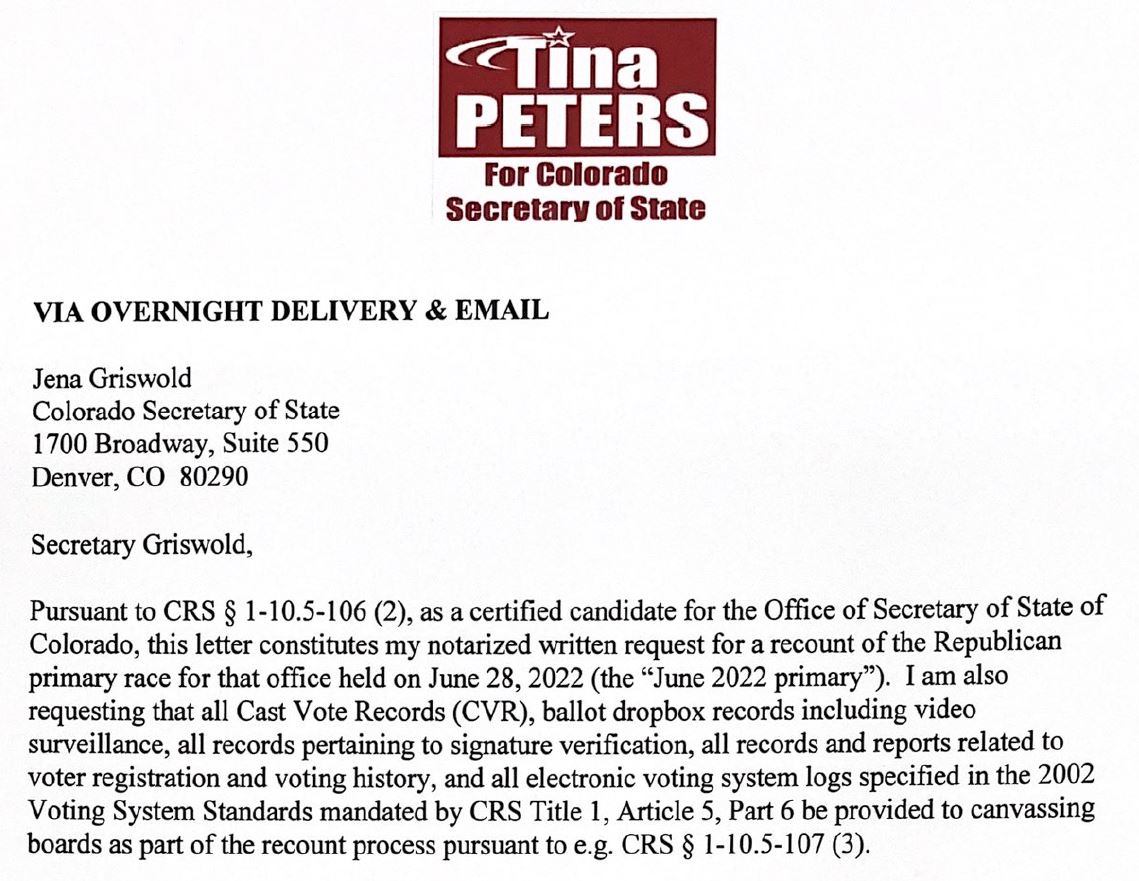 CLICK HERE for Gateway Pundit article on CO Secretary of State race.
More Gateway Pundit articles: https://www.thegatewaypundit.com/?s=colorado+recounts
TINA PETERS SUES SOS AND COUNTY CLERKS FOR A MANUAL RECOUNT
---
CLICK HERE to see Representative Ron Hanks' letter to the CO SOS requesting a recount on his run for US Senate.
SOS REPLY - $236,279.37 BY TOMORROW (July 15, 2022) FOR RON HANKS' REQUESTED RECOUNT
HANKS REPLY TO SOS - Recount "unacceptable," need a hand count of the paper ballots.
---
This article gives a glimpse of some of the reasons we cannot trust the 2022 Primary Election. By the way - Colorado's "Gold Standard" elections haven't been trustworthy for at least a decade.
PROJECT: ELECTION INTEGRITY - DON'T CERTIFY 2021 ELECTION
---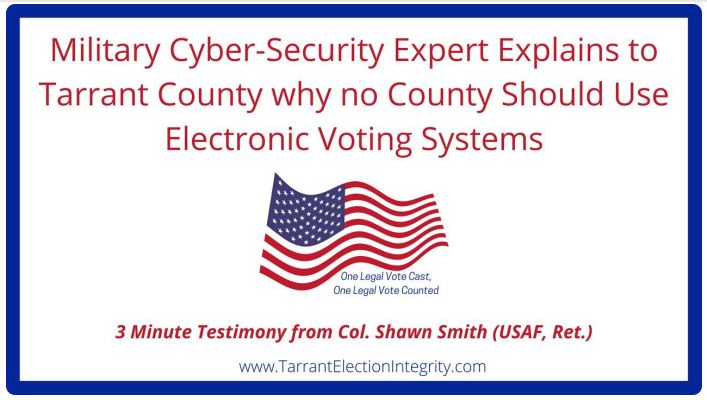 ---
ELECTION INTEGRITY OR GASLIGHTING?
---
KBB'S INACTION ALLOWED UAFS TO VOTE IN 2022 PRIMARY
CLICK HERE to see the court pleadings dismissing an injunction on sending Republican primary election ballots to people not affiliated with the party.
---
Todd Watkins - SOS dismisses complaints against El Paso County Undersheriff's petition bribes.