Also visit - KBB HAD A FAIR CHANCE, BUT NOW IT'S TIME FOR HER TO GO
---
!! URGENT !!
December 26, 2021
An Open Letter to Colorado Republicans,
Let me put this to you straight – GOP Chairman Kristi Burton Brown & legal council Chris Murray have, through a bad interpretation of the CRC Bylaws, completely dissolved 107 Colorado Republican Organizations and forcefully removed from office approximately 328 Republican District officers who were elected this Spring to serve until the 2023 Organizational Meetings. More details HERE.
For the love of State and the love of Country, the officers affected should protest the Chairman's edict. For every registered Republican, Christian, MAGA supporter, Patriot, election integrity advocate, and Coloradoan who would like to restore this state, CLICK HERE to learn how Colorado's caucus and assembly process works to empower the grassroots and replace the Good Ol'boys Party.
Sincerely,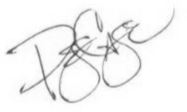 Peg Cage, Bonus Member Boulder County, Chairman JD 20
This email address is being protected from spambots. You need JavaScript enabled to view it.
EMAIL ME TO ADD YOUR NAME!

James MacFarland, Bonus Member, Jefferson County
This email address is being protected from spambots. You need JavaScript enabled to view it.
Ben Nicholas, Bonus Member, Adams County
This email address is being protected from spambots. You need JavaScript enabled to view it.

Alan Seeling
Chaffee County GOP Chairman
This email address is being protected from spambots. You need JavaScript enabled to view it.
Chaffee Co GOP is opposed to this wonton takeover of our Party and its Bylaws.
---