This article is linked from KBB HAD A FAIR CHANCE, BUT NOW IT'S TIME FOR HER TO GO
---
On April 8th, 2022, a FEDERAL LAWSUIT FOR AN INJUNCTION to stop the Colorado Secretary of State was DISMISSED because Colorado GOP Chairman Kristi Burton Brown failed to even submit a brief in the case, which was brought on behalf of the unanimous resolution of the Colorado GOP State Central Committee.
CLICK HERE to read about the case and the court pleadings.
CLICK HERE to see the impact of unafiliated voters in the 2022 Republican Party primary election.
See highlights on documents below - if Chairman KBB, who the court equates with "the Republican Party," had simply submitted a brief to the court stating that the GOP Central Committee had indeed voted unanimously for the lawsuit, the decision could have been in favor of the injunction.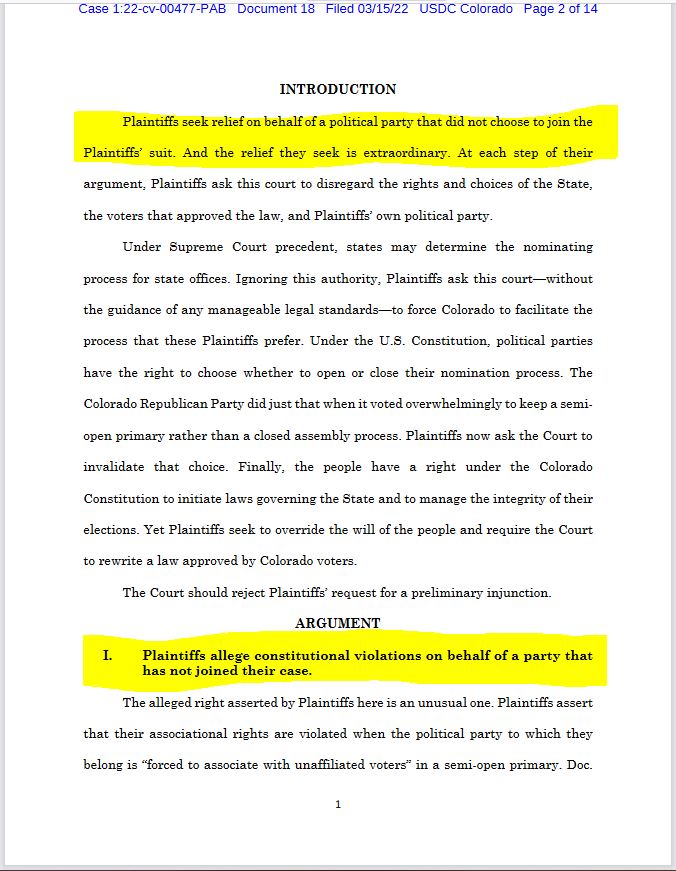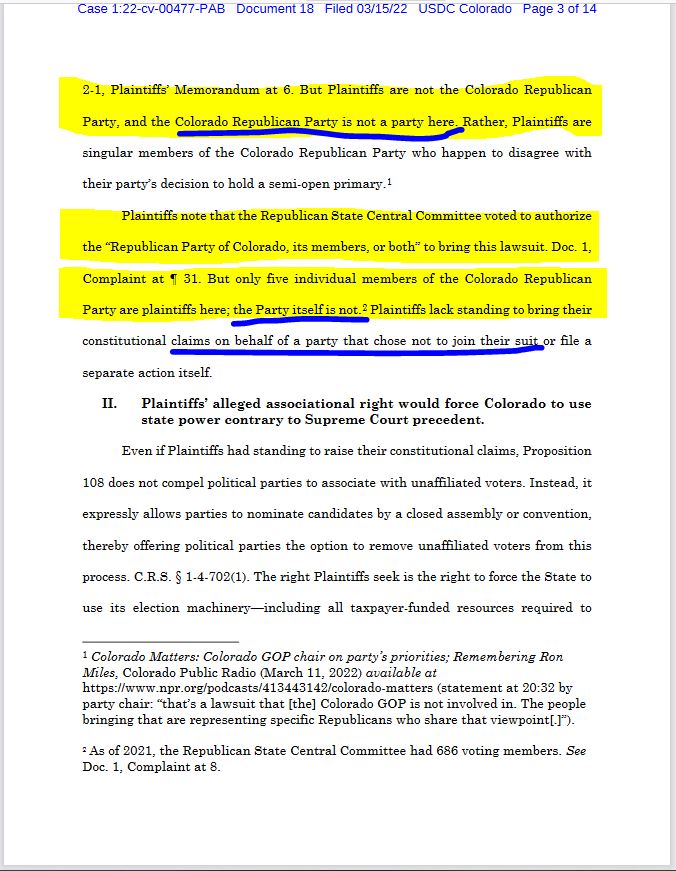 THE DISMISSAL: