WELCOME! We're glad you are interested in DOING SOMETHING to help save America, and we want to help you! Click around in MyColoradoGOP.org and find why we believe the Republican Party organization is the best platform to make a difference for Colorado. Colorado's laws and the party's bylaws and principles are guides to follow to create a republican form of government, as is guaranteed in our Colorado Constitution. We understand that the party has failed to "keep the Republic," so we're endeavoring to learn and teach how the system is supposed to work, implement that, and Save the Republic. Come on board!
GLOSSARY - Simple definitions of political terms.
THE CAUCUS PROCESS - How it's supposed to work.
---
---
GENERAL ELECTION 2022 ACTIVISM - SOME SUGGESTIONS OF WHAT YOU CAN DO
---
A good place to start -
PRECINCT STRATEGY - Replacing RINOs in the Republican Party with Patriots
(See Understanding Your Precinct Number)
Join us in Colorado! Email This email address is being protected from spambots. You need JavaScript enabled to view it.
(STR stands for Saving The Republic)
Zoom Meeting from August 17, 2022
Anil Mathai and team discuss the importance of filling Colorado precincts with Patriots as voting members:
Meeting Recording:
https://rumble.com/v1hqe5n-the-pcp-project-pcps-in-colorado-explained.html
If you are a PCP and want to work with us, interested in becoming a PCP, or have a related question - please an email to:
This email address is being protected from spambots. You need JavaScript enabled to view it.
If you want to help MyColoradoGOP.org in it's efforts, please provide us with your info and use this format:
Precinct number, Last name, First name, zip code, contact phone, email
Example:
1234567890, Washington, George, 81776, XXX, This email address is being protected from spambots. You need JavaScript enabled to view it.
Separate your information's items with a coma ( , ) like the above example. This will help us record and send you the correct info.
If you chose not to provide your email or phone number, please use a XXX followed by a comma ( XXX, ).

In the subject line, please use "I am a PCP," "I want to be a PCP," or edit the subject to address your question.
Thank you for allowing us to contact you and your offer to help.
MyColoradoGOP.org and This email address is being protected from spambots. You need JavaScript enabled to view it.
..............
If you do not know your Precinct Number, use the SOS site to find your Precinct number :
1. https://www.coloradosos.gov/voter/pages/pub/olvr/findVoterReg.xhtml
Enter your information
Perform the Search for your info. Select County and District Information
2. Find and copy your Precinct number.

Send to: This email address is being protected from spambots. You need JavaScript enabled to view it.
THANK YOU!
---
OTHER ORGANIZATIONS WITH PLANS FOR CITIZEN ACTIVISM:
John Birch Society - https://jbs.org/alert/defund-public-schools/
Bill Whittle - Invisible Man
http://KevinLundberg.com/a/email-updates/
www.cofightforfreedom.com
Great site for election integrity information!
www.americanmajority.org - Lots of classes and activisim opportunities.
Alliance Defending Freedom Advocates for Your Right to Freely Live out Your Faith. Give to Defend Life, Liberty, and Family in America and Around the World.
---
https://truthandliberty.net/news
News - updated every 15 minutes
---
Linda and Shannon talk about serving Papers to the Cherry Creek School District. Click on photo for video.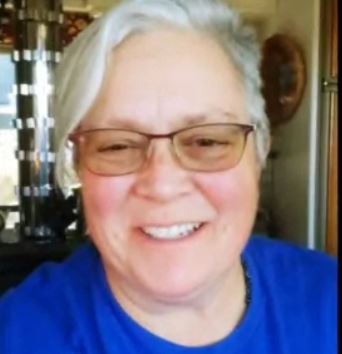 Families are suing the School District for masking their children! Details on how you can help at www.cofightforfreedom.com/
---
MAKE A BIG IMPACT! Attend your LOCAL meetings - political, school boards, city council, county commissioners, energy providers' board meetings... just showing up and nicely reminding these people that they work for you will often make a big difference.
---
This woman took it upon herself to notify recipients of her county's ARPA (American Rescue Plan Act) funds that the funds come with conditions that may cause them harm - or even death.
Click on photo for video.

---
Election Integrity Network's Cleta Mitchell interviews Linda Szynkowicz of Fight Voter Fraud, Inc.

FightVoterFraud.org
Report on Cleta Mitchell's organization 4-25-2022 From Ashe in America's Telegram
Forwarded from KJ
We attended Cleta Michell's Election Integrity Summit in Orlando and got an early preview of this movie. We tried repeated to bring up the ERIC system and the machines and were repeated told there would be a special workshop on the topic.
After the movie, we were treated to the Virginia Strategy which basically told us we needed to come out and VOTE EARLY TO OVERCOME THE ALGORITHM.
Anyone who has been involved with this movement and has looked through the data knows they use Early Voting to tune their steal.
When we finally got to the last panel, they brought out Nick Primos, the Florida Election Commission Chairperson. They mind as well have played the Soviet Union's Nation Anthem while he lectured us the impecable efficiencies of the machines and how it was impossible to hack them since they are never connected to the Internet.
The first person allowed to asked a question after he spoke was a sweet lady who said she was a poll worker and helped pushed the machines out of the rooms to get a wireless signal.
Just 3 minutes after this clown tells us it is impossible because of all the checks Florida has in it's certification process, tells her "well I explained the rules. It maybe the vendors are doing something different."
At this moment, I stood up and wanted to ask him a question. The girl with the mic asked "what is your question?"
I told her if we find evidence that the vendors are not following his procedures, who should we report it to. She quickly replies..Oh I can answer that for you.
I simply looked at her and said, that's fine, but I would rather hear it from the state expert.
I turn to wait for Nick to finish answering the previous question and the girl with the mic runs off. I am dumbfounded. She talked to another person and then runs out of the room with the microphone.
I go over to the next girl with a microphone and she nervously says "Questions are over, we only gave 15m for questions..and she too runs off.
With friends like these, who needs enemies.
The GOP is corrupt to its core and circling the wagons to protect the only way these morons would ever get elected.
We need to keep pressing on the ERIC Voter Roll Manipulation & Machine Fraud. I recently created an article and video on what we have found in Florida: https://the-peoples-audit.org/5-things-you-didnt-know-about-floridas-perfect-election/