A short letter to introduce Republicans to the problem in December, 2021
URGENT! KBB DISSOLVED 107 CO GOP ORGANIZATIONS!
A longer letter to the CO GOP State Central Committee with footnotes, including a copy of Chairman Brown's letter explaining why she thought we should re-organize ALL districts.
Colorado Gop Chairman Kristi Burton Brown Dissolved 107 Co Gop Organizations And Forcefully Removed From Office Approximately 328 Elected Republican District Officers.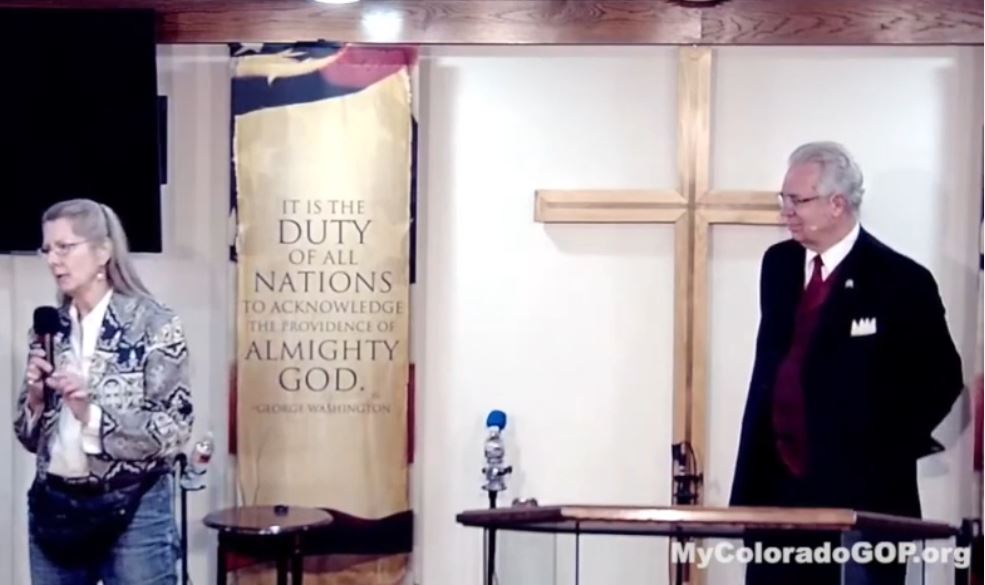 In this brief video, Colorado patriot Peg Cage is invited to the pulpit during a church service to explain how important it is to get involved in politics on a local level: to attend the GOP "reorganizational" meetings and to attend the caucus meeting in your area.
BULLET POINTS - REDISTRICTING DOESN'T MAKE ALL DISTRICTS "NEW"
JAN. 6 LETTER TO CHAIRMAN BROWN OVER REDISTRICTING CONTROVERSY
JAN. 12 REPLY FROM CHAIRMAN RE: REDISTRICTING CONTROVERSY
JAN. 14 LETTER TO CHAIRMAN BROWN RE: REDISTRICTING CONTROVERSY
CD8 - REDISTRICTING DONE RIGHT 2021-22
"REORG" MEETING DONE RIGHT - CHAIRMAN'S EDICT IGNORED
HOW TRUE REPUBLICANS CAN USE KBB'S DICTATES TO RECLAIM THE GOP