https://freestatecolorado.com/guest-post-karl-honegger-the-blueprint-2-0/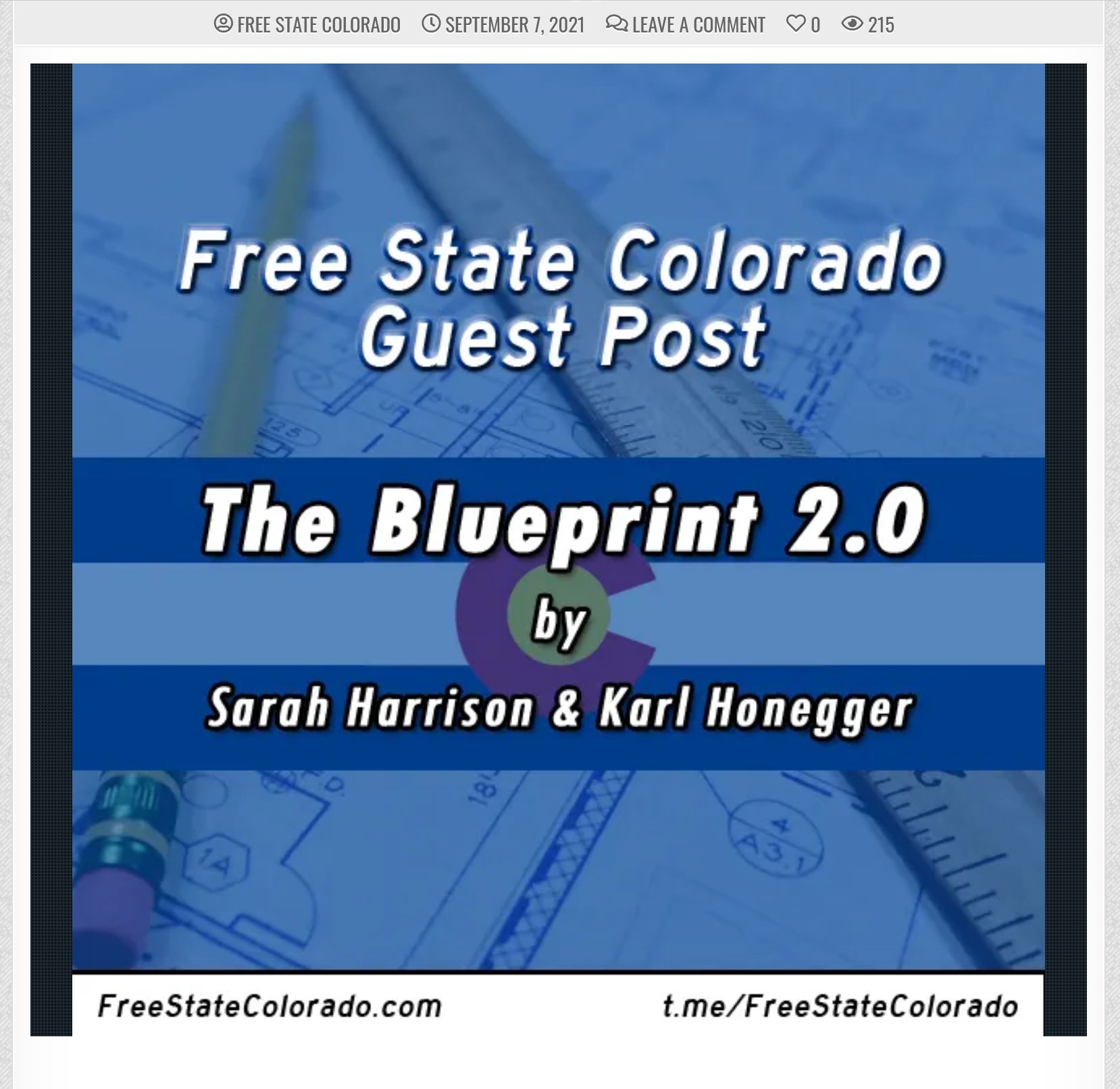 Guest Post: The Blueprint 2.0 by Sarah Harrison & Karl Honegger
Excerpts from the article:
This article is an in-depth look at the Financial Connections of the Colorado Political Class.
In 2008, the Blueprint was revealed to doers and donors outside of Colorado. The Blueprint was the plan of four key donors, Jared Polis (current Colorado Governor), Pat Stryker, Rutt Bridges, and Tim Gill, to turn this once vibrantly red state a dark shade of purple. It involved targeting key races and pouring in money that had rarely been seen there before, and this plan was given the ability to succeed because of redistricting and reapportionment in the 2000s.
Now we see a new group rising, with out-of-state interests at the helm, hoping to pull off a Blueprint 2.0. This group, unlike the original Blueprint, is shrouded in dark money, with very little transparency but a very clear agenda: change the landscape of Colorado elections forever.
Updated 11-6-2021
Are you tired of Colorado's government controlling you? It's time for us to take it back.
CAUCUS IS THE KEY! March 1 (or 5), 2022
MyColoradoGOP believes that Colorado's political system was designed to provide for its citizens a GOVERNMENT OF THE PEOPLE. We believe that this GOP, where each of us can proudly say it's "MY" Colorado GOP, is the best, indeed the only, tool to reclaim Colorado from the tyrants currently in power. This website is designed to demystify Colorado's political system and empower the people who believe in the following words from the Declaration of Independence:
PROTECT. PROVIDE. PROMOTE. PREPARE. PERPETUATE. PRAY.
The two major political parties, the Republicans and the Democrats, are the only two entities (currently) in Colorado with the legal authority to organize their memberships into sub-groups from the precinct level up for political purposes. They are responsible to oversee and conduct elections and to assure the electorate of the utmost integrity throughout the process, including the calculation of results.